Soulful Spinach Salad: eaten cold or hot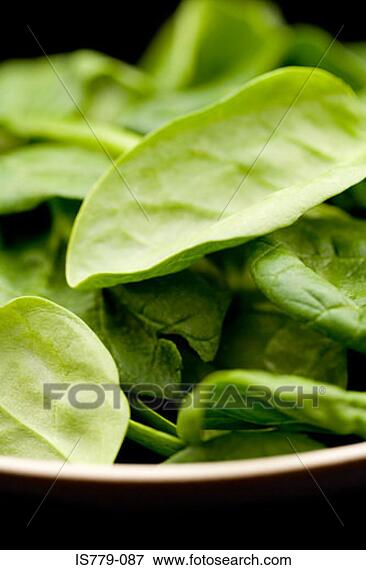 In the southern part of the U.S. spinach and greens are known as staples and eaten regularly like salad in some parts of the country and rice in other parts of the world…..
Ever wonder how to make spinach, an oftentimes bland vegetable also known as greens, capture more flavor and more of an applealing aroma; interesting to the sensation of your taste buds as it is healthy already: complete in vitamins and iron?
Purchase fresh, organic, pesticide-free spinach and clean in a large, deep dish, stock pot or bowl. I let soak for 10-15 minutes or so, letting the spinach rise to the top and the sand settle to the bottom of the dish…. Sort through it with your fingers and unleash any surprises that you don't want to eat….
Then again, when satisfied with my rinsing; I strain with a colander and sort through again, cutting off the harder portion of the stems that are not as tasty or easy to cook.
I then finely chop and simmer in 3-4 cups of sodium-free, or low sodium chicken, or vegetable stock that is pre-boiled and pre-salted with kosher salt or sea salt. Add ¾ more sea salt than you normally would as table salt has more strength. It is also easier for the body to digest sea salt than it is for the body to digest table salt.[ noted only for your information, and has nothing to do with the continuation of this receipe..]
When spinach is completed cooked, let rest and drain in colander. In another skillet, lightly fry on medium low temperature, in olive oil, 1 cup chopped scallions, freshly pelled and chopped, ½ chopped mushrooms, optional [ previously cooked in a teaspoon of butter,] about 2-3 finely-mincled garlic cloves, ¾ cup each chopped cilantro and parsley, add a touch of lemon zest, about a teaspoon; 1 tablespoon each of paprika, smoky cumin powder, sea salt, one low-sodium cube or ½ package of dry vegable or beef bouillon cube
Combine sauteed ingredients with drained spinach blend and lightly sautee again to blend in all flavors….. For the finale: 1/2 freshly-squeezed lemon or lime juice, after it has set still and finished its exposure to the boiling and simmering….
Savor your palate for you can enjoy a new way of cooking this greenly,delicious, nutritious meal accompaniment….
Enjoy as a sidedish; main dish, or as a vegetable spread over sliced melba toast or baguette bread…
Lorie Ann Jermoune
http://twitter.com/lorieannj
Popularity: 1% [?]
---